What is Multiple Chemical Sensitivity (MCS)?
Do you need tips to help you thrive in your daily life?
Even if you do not deal with MCS or other issues related to it, it doesn't mean that you will not.
People with MCS are also called, "Non-Methylators," relating to a genetic mutation that kicks in due to exposure.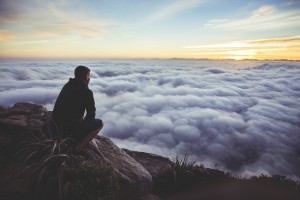 No matter what you call it, 
Multiple Chemical Sensitivity
is a condition of exposure
There were several times in my life where I didn't think I'd live.
Much less thrive.
But, guess what? I AM!!!
And, here I will share some of my tips that helped me get to the other side of this.
AND, prevent YOU from tilting over to the dark side. No one is immune to the possibility!
My passion is to bring this condition that afflicts at least  20% of the population into greater awareness.
When 45% of the population carry this genetic tendency, I hope to prevent the activation of this mutation in you. This could not only lead to Multiple Chemical Sensitivities, but countless other chronic illnesses, all caused by toxic chemicals.
Hey, I can hope!
With the tips to help you thrive that are listed below, you WILL be able to live more abundantly.
It's been a long journey of perseverance, and a STRONG desire to LIVE FULLY! I share with you the protocols, which have helped me reach this mountain-top.
The tips below have improved my health. I believe they will be for you, too. Forty-five per cent of the population is one exposure away from flipping that gene.
Many people live unaware that chronic health symptoms are actually triggered by chemical exposure.
However, you need to understand this condition before the TIPS below make sense.
What is Multiple Chemical Sensitivity?
What Wikipedia's says:
Multiple chemical sensitivity (MCS) is a chronic medical condition characterized by symptoms that the affected person attributes to low-level chemical exposure….to scented products, pesticides, plastics, synthetic fabrics, smoke, petroleum products, and paint fumes. Symptoms [include] nausea, fatigue, dizziness and headaches, but also commonly include inflammation or skin, joints, gastrointestinal trace and airways.

The National Institute of Environmental Health Sciences defines MCS as a "chronic, recurring disease caused by a person's inability to tolerate an environmental chemical or class of foreign chemicals".
I am Jennifer Griffith, and I live in spite of MCS.
I hope to one day make MCS a thing of my past.
As a person who is currently thriving, in spite of Multiple Chemical Sensitility, I have tips to share below.
With the protocols, I have risen up from "death's floor." I've hiked mountains and traveled to Swaziland, Africa for nearly 3 months for mission work.  I now live back in the South Louisiana, which is also known as "Chemical Alley."
First, know that I am not an expert, nor a physician. I am just someone who has been to the bottom and back, several times, due to chemical exposures. I've taught chemistry and achieved a Master's degree in Sports Medicine. This background has merely helped me connect the dots. My passion is to offer answers to, What is MCS? And, provide my tips to help you thrive, and to help STOP this progression, one life at a time.
For those who are not part of this growing population, understand:
Multiple Chemical Sensitivity is a condition of exposure
The longer we live in an ever-increasing toxic world, the greater the burden on our body.
Ok, I am about to get a bit scientific with you.
But, stay with me, because this explains the WHY of Multiple Chemical Sensitivity.
(I am big on WHY!)
If you are part of the 45% of the population with the MTHFR gene mutations and/or a PON1 gene mutation, then Geauxing Organic is a MUST, not a choice!
Poisons build up in your body, in your cells, in your blood stream. They wreck havoc with inflammation, migraines, fatigue, allergies, and more.[1]
Exposures and toxic buildup interfere with methylation, and can trigger mutations.
The MTHFR gene mutation makes you a "non-methylator."
Methylation is the process … which applies to countless critical functions in your body such as: thinking, repairing DNA, turning on and off genes, fighting infections and getting rid of environmental toxins to name a few. The ability to methylate helps you process toxins and hormones…and methylation defects reduce the person's ability from properly detoxifying, repairing the damage. [2] — Suzy Cohen, RPh
You have no control over some exposures, such as outdoor air pollution. Yet, there are many that you actually do.
At least 45% of the population lives one exposure away from hitting a "titling point."
For many, it's a point of a very difficult return, if at all.
Geaux Organic will give you a foundation to build a healthier life-style upon. I will share ways to reduce your toxic burden, and possibly enhance DNA repair.
Most of the time, mutation is reversed. …some DNA changes remain. If a cell accumulates too many changes—if its DNA is so damaged that repair machinery cannot fix it—it either stops dividing or it self-destructs. If any of these processes go wrong, the cell could become cancerous. [2]
History of Multiple Chemical Sensitivity
The condition, "Chemical Sensitivities," is not a new.
It was first coined by British military physicians in 1916 when they recognized heightened intolerance to chemicals from troops exposed to mustard gas, chlorine and phosgene gas in World War I.
Since then, a large percentage of veterans return from war with MCS, which supports the statement,
Multiple Chemical Sensitivity is a condition of exposure.
War veterans are not the only ones exposed to chemicals. They are simply a population who have been collectively studied. Their chemical exposure is historically noted.
However, let this sink in:
Since WWI, over 81,000 chemicals have been added into our modern daily life.
This is a silent war contributing to this invisible disability.
So, what enabled me go from barely surviving to thriving?
My journey attests to this:
The cure is in the cause!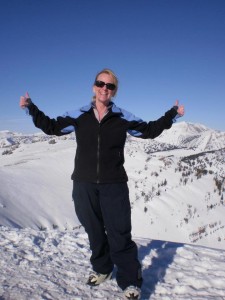 5 Tips to Help YOU Thrive, 
Reduce the Suffering from Multiple Chemical Sensitivity 
…and possibly prevent it
What's helped me?
1] Reduce toxic exposure/burden
Most people immediately think that to Geaux Organic is to simply eat organic. Where this is a fantastic and a necessary step, I will argue that one step is equally important. And greatly overlooked.
Get rid of your laundry detergent, fabric softener and dryer sheets!
They are filled with poisonous ingredients–These products need to be natural as possible.
Think about it! As you wear these toxic ingredients, you breath them in, sweat in them, and sleep in them.
This exposure adds to your burden 24/7.
Is that really worth that "smell" or "feel."
It's reducing your quality of health!
If you use laundry-washing products with artificial fragrances, you expose you and your family to harmful poisons. These ingredients affect neurological processing, respiratory issues, digestive issues, disrupts your endocrine/hormonal system, and more.
Bottom line, remove all products with artificial fragrances from your life– hygiene, cosmetics, hair products, perfumes, candles. Use naturally occurring alternatives instead, like essential oils for the desired aroma, wool dryer balls, vinegar, naturally occurring ingredients.
2]  Take Care of your GUT – Eat Organic Foods
Stop using antibiotics! Stop eating GMO food! Ditch the anti-bacterial soap!
Find a natural alternative to boost your immune system, and choose organic foods.
These two actions alone will positively impact the ecosystem of your gut, which needs to flourish, and helps your body achieve the balance it needs to thrive.
All disease begins in the gut.– Hippocrates around 500 BC
It doesn't take much observation of the American population to note that our "gut" is in very poor condition.  Bare minimal requirement, everyone living in modern times needs to:
* Take an effective probiotic
* Eat fermented food
* Take digestive enzymes
–every day!
Digestive enzymes (DE) help to assimilate food. This allows nutrients to be absorbed and utilized. DE's help to reduce the burden on the rest of your detoxification system.
Killing off our gut bacteria with oral antibiotics, as well as from our meat supply, pesticide-laden GMO food, or pesticides sprayed around you is killing us! This practice creates a gut environment friendly to candida over-growth.
Candida is commonly known as yeast– toxic fungi. When candida goes systemic, it wrecks havoc on the entire immune system, contributing to auto-immune and inflammatory problems. Candida is a living organism with a toxic by-product. This adds an additional burden to your body–your liver, clogging up your detox system.
You can reduce Candida by eating whole foods with no added sugar, grain-free and low-carb. This starves candida. Adding a probiotic will help restore your gut environment back to "healthy."
And, natural anti-fungals are available to combat yeast without damaging your gut flora.
3] Remove "Silver Fillings"– aka mercury, amalgam
This can seem like a daunting and expensive task–I KNOW! I lived it!
Yet for me, it was a complete life-changing, eye-opening experience.
After I had my "silver fillings" removed in 2004 by a dentist in Tijuana, Mx, I felt better than I'd ever felt in my entire life. The removal was in conjunction with 6 treatments of IV Chelation administered by a physician in the same clinic. This is an important sequence to follow, in my opinion.
I utterly thrived the following 3.5 years. I felt like I'd really missed out the first 40 years of my life due to an inability to really THRIVE!
I didn't want to miss any more LIFE!
Note: I personally do NOT recommend having mercury fillings removed by just any dentist. And I would always follow each removal with IV chelation therapy. This will remove the systemic mercury and heavy metals.
If you can, go to the clinic in Tijuana, Mexico. The whole experience WILL change your life, for the better.
Contact me for information on this clinic.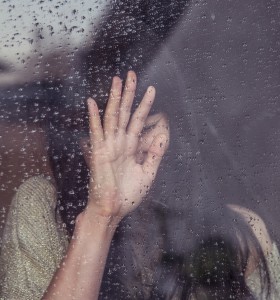 4] Emotional Health — Everyone is at risk of living from emotional wounds. When left unresolved, they can manifest as anxiety, anger, and more–all stemming from fear oozing from a festering wound.
This adds to the physiologically toxic burden, as well.
The initial strike may have occurred during your developmental years, or even before in the womb, or it may have been subtle.
And, some wounds may have come as a result of suffering with MCS.  It's a lonely condition that requires understanding family and friends filled with grace.
And, that's not always the case.
Stress levels can be high each time an MCS-sufferer leaves a "safe place."
We have been wounded by a medical field that says we're "crazy."
We are emotionally wounded by family who don't believe us. They don't understand, and nor do they take action to protect us in their presence.
Personally, I've been scolded numerous times when I've ask someone to blow our a scented candle. Or, please do not smoke cigarettes around me, or refrain from wearing perfumes or scented lotions while in my presence.
When friends and family members refuse to comply, it leaves one to heal from rejection.
"They've chosen the fragrance [or cigarettes or candles or…] over me."
I have personally had to heal from that rejection.
I've been so alone at the worst of times, and unable to share in other's best of times.
Wounds of isolation settle in because when we find "that place" where we can function on a little higher level, we do not want to leave in fear of further exposure. In fear of losing any ground that we've gained toward feeling better.
Fear can bind us into a hopeless abyss.
To top it off, stress causes poisons to be released from our fat cells, adding more burden to our toxic-load.
By 2013, my physical health had dramatically improved. Especially compared to where I'd been in the years following the Synvisc injection into my knee that nearly killed me. Yet, I'd returned from Africa with the scabs of old emotional wounds rubbed off, exposing even deeper ones.
Following much prayer for emotional healing,
God lead me straight to  The Healing Code by Dr Alex Loyd.
While in prayer for his ill wife, Dr Alex Loyd was lead to create a specific protocol. It incorporates prayer and healing centers in our body. After nearly 2 years of implementing the Healing Code, the depth of emotional healing has been unsurpassed. .
I am now able to walk in peace amid the careless attacks.
I walk in peace amid some of the most trying "emotionally toxic" environments that used to trigger so much turmoil.
The peace that surpasses all understanding has found a place to reside in place where my old wounds used to be.
I now walk freer than I have ever been.
This is not a step to skim over, but one to implement for long-term benefits, one prayer at a time.
5] Start a Detoxification Routine – Take care of your liver, kidneys–your body. Realize that, whether you have the PON1 gene or the MTHFR genetic mutation or not, your body is still burdened by toxins. Just some of you get rid of you junk more efficiently than others.
Consider the increase in disease in our country, especially cancer, or modern "mystery illnesses." My doctor says frequently, "Disease is an issue between an imbalance of too many toxins and not enough nutrients."
Here are some of the practices I use either daily, weekly or periodically:
    *NAET — 1998 began my entry into alternative healthcare with NAET. This acupressure protocol gave me a hint of what feeling great "lived" like.
The results I experienced with NAET is what began my 180 degree turn from conventional medical approaches, and toward natural healing. This has been a "staple" in my toolbox ever since.
I encourage anyone who suffers with MCS, and those dealing with allergies or asthma, to find a NAET practitioner at www.naet.com .
NAET is vital part of my journey.
   * Ionic Footbath Detox — This apparatus made a big impression on me before I had my fillings removed. Before I saved enough money to go to Mexico, the ionic footbath detox helped give me enough energy to set up a food-cart on a street corner for a few hours a day. It reduced the burden on my body, and helped my detox system play catch-up.
This treatment enabled me stay afloat, earn money, and to get treatment in Mexico.
When dealing with an acute exposure, or feel like my body is "heavy" from detox, I use this at home.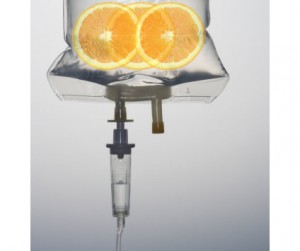 * IV Chelation & Nutrition Therapy— This protocol saved my life in Mexico, as well as in Idaho following the Synvisc injection. This was my a gateway treatment to better health following life-threatening exposures.
It was only after going through IV Chelation that I experienced a noticeable upward swing from heavy toxic loads.
Physicians who believe in and practice this type of medicine are not on every corner. When you ask around, they can be found.
     *Asyra — My NMD used this biofeedback machine to scan me to find which chemicals stressed my body. The first time, DDT was high. Not surprising. As a child, I chased the DDT cloud behind the mosquito truck in my neighborhood. The high amount of stress caused by other chemicals was enlightening as well.
After the scan, a homeopathic solution was created specific to my needs. As I took the drops, I began to experience the symptoms I lived through following the pharmaceutical injury–but in reverse order.
I later learned that the healing path of homeopathy is to work from the most current symptom, back to the initial one.
I can attest to that.
     * Coffee Enemas – While struggling through the pharmaceutical injury, a bold stranger at a coffee shop explained this notably odd protocol to me. She attributed this to saving her husband's life from cancer. I took note!
Organic Coffee Enemas detoxify and enhance liver function. This procedure was created by German physician, Max Gersen. He used them on his chronically ill patients, many with cancer, and found that their conditions reversed.
The caffeine in the coffee enema activates important enzymes and causes the bile ducts to expand. This releases toxins collected in the bile. This also minimizes additional toxins from storing in the liver, allowing it to function more efficiently.
Coffee enemas stimulate Glutathione S-transferase (GST) production. This is a major enzyme system that captures reactive carcinogenic compounds. GST metabolizes the toxic elements from drugs, pesticides, etc. It removes many kinds of toxic radicals from your blood stream, including heavy metals.
I am unaware of anything else that stimulates production of GST in our body. Oral is deemed ineffective. I've received injections of glutathione, but I am happy to help my body make it's on.
     *Coconut Oil Pulling— Oral health is a telling sign to over-all health. My mouth feels so much better, and the health of my teeth dramatically improved once I added this to my regime.
I started this in desperation to heal 6 brown spots on my teeth. Dental work had caused much distress to my health. I needed to heal my teeth without a dentist.
After about 3 months, all six spots vanished. I used coconut oil & essential oils, and took fermented cod-liver/butter oil and cell salts daily.
Wikipedia says [Coconut Oil Pulling] its a folk remedy where oil is "swished" (kavala graha) or "held" (snigda gandoosha) in the mouth. Practitioners of oil pulling claim it is capable of improving oral and systemic health, including a benefit in conditions such as  headaches, migraines, diabetes mellitus, asthma, and acne, as well as whitening teeth. Its promoters claim it works by "pulling out" toxins, which are known as ama in Ayurvedic medicine, and thereby reducing inflammation.
     * Chlorophyll — I drink "green water" frequently. Especially when I feel sluggish or am going through a detox routine. If I had a known toxic exposure, I drink this super-antioxidant. It's known to inhibit candida growth, stimulate the liver to produce enzymes, help balance pH, protect DNA, help bowels function, reduce body odor, reduce inflammation, and more.
It's green–Enough said.
     * Bentonite Clay — When I've been acutely exposed, I consume a type of bentonite clay. I may also take a bath in it. Clay has an superior ability to absorb what does not belong. I recommend using this with psyllium husks to help move it through and clean out your digestive tract. I carry the liquid clay in my vehicle for unexpected exposures.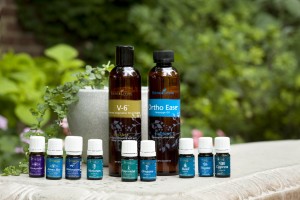 * Essential Oils — I never leave home without essential oils. Since using, I no longer NEED an afternoon nap. This has helped me to thrive, and lead a more productive life.
I use and diffuse the essential oils specific for daily detox, thyroid support, hormone balance, enhances my sleep, and boosts my energy. Essential Oils also enhance my immune system and minimize candida. I use for daily hygiene practices, household cleaning, and more.
The oils also have emotional components. Through utilizing Zytoscan biofeedback technology, I have pinpointed specific emotional components. I then address the with the oils and The Healing Code.
Essential Oil's have helped to bring my emotional and physical healing full circle.

Bonus Tip:  Sleep 8-9 hours each night. It takes a lot of energy repair and restore. Make "enough sleep" a priority!
**This list is not all inclusive as to what I have successfully used. But, it's the foundation of my everyday life that's helped me to THRIVE.
Note: Some of the mentioned protocols must be administered by a medical professional. I am not a medical professional. The information presented here is strictly for educational purposes. It is not intended to treat or diagnose health issues.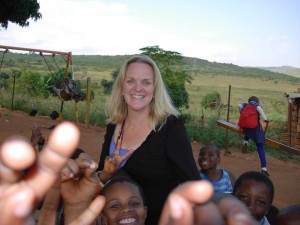 I am in what I call a recovery phase. I owe this to the commitment to live as organic as possible,  and my commitment to a detox protocol on a daily basis- at least one!
I am excited about the life ahead of me, with tips and tools to thrive.
The fine line that I will is one of surveying each place I enter. I do not want another setback, or a complete tilt over with more DNA damage.
To my friends and family who take the precautions to help me stay afloat, my heart wells with THANKS!
Will there be a time when MCS no longer sets the parameters of my life?
One day, I pray that all of this will simply remind me of the need to make healthy choices.
With the knowledge of the PONS 1 gene and the MTHFR gene mutation, this nugget of wisdom gives me ever greater HOPE.
If I can help anyone else come out of their own abyss, or keep others from falling into one, then this path has been worth the invaluable lessons.
My journey has been powered by a strong desire to be WELL. And, stay well. I have an ever greater desire to live each day BIG and FULL. God has more adventures for me to LIVE, after all.
My effort to Geaux Organic has truly paid off.
I hope you've gain valuable information about:
 Multiple Chemical Sensitivity
And, discovered some tips to help you thrive!
Join me on my blog as I share more about how to
Geaux Organic… it's all about living, BETTER!
Now you know:
 Multiple Chemical Sensitivity (MCS)
You now have Tips to Thrive, even if you are not a non-methylator, or you're living with that genetic tendency.
Go here for FREE Videos to help you live more fully TODAY!